As a certified doula Hillary was discussing with a pregnant mom the changes in her body after delivery of the baby. The mom commented, "While my pregnancy has had some discomfort, I am amazed at how wondrous my body is in its ability to stretch and accommodate a living being." She went on to say, "I have gotten attached to my 'belly' and its symbolism of the connection between me and my baby. Really, I wish there was a way to sort of keep it forever."
"There is," Hillary replied. She went on to tell her about how she could "cast" her belly and decorate it in a meaningful way, preserving the special memory of her pregnancy. We could make a "Belly Bowl." This interaction was the beginning of Parents-Central's offering our clients a plaster casting of their pregnant belly to create a memory of their pregnancy in art.
The belly casting takes 15 minutes. While you sit in a chair we will make a cast of your belly using safe, non-toxic materials. Wear comfortable clothes.You can choose from a selection of decoration styles and your finished belly bowl will be delivered within three weeks of the casting.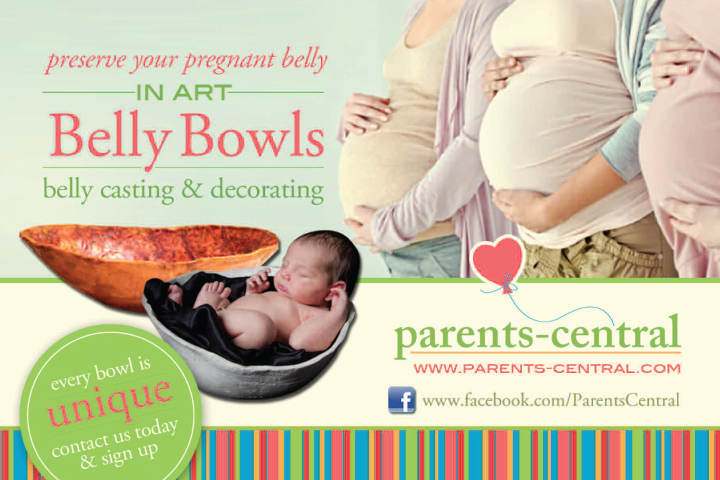 Make your appointment for a casting of your pregnant belly or give the gift of preserving this memory forever. Contact: hwollin@parents-central.com